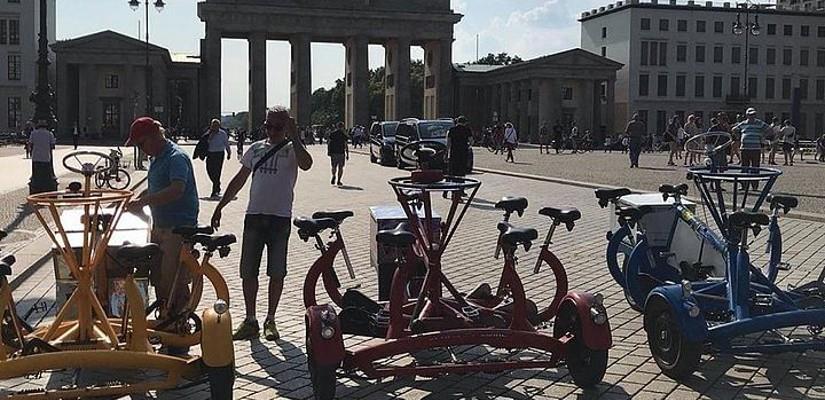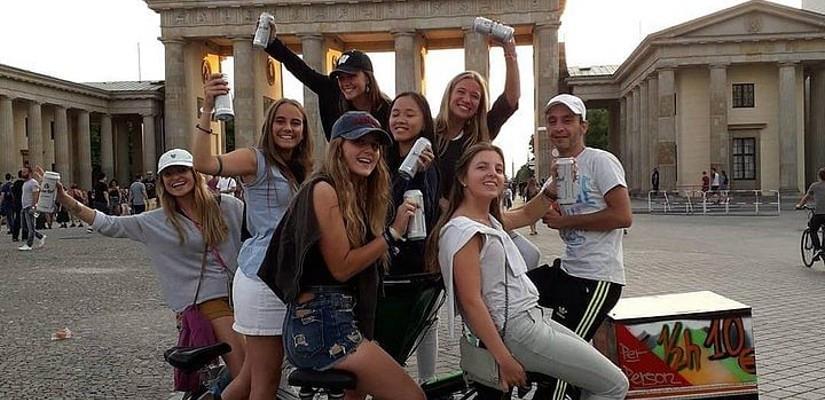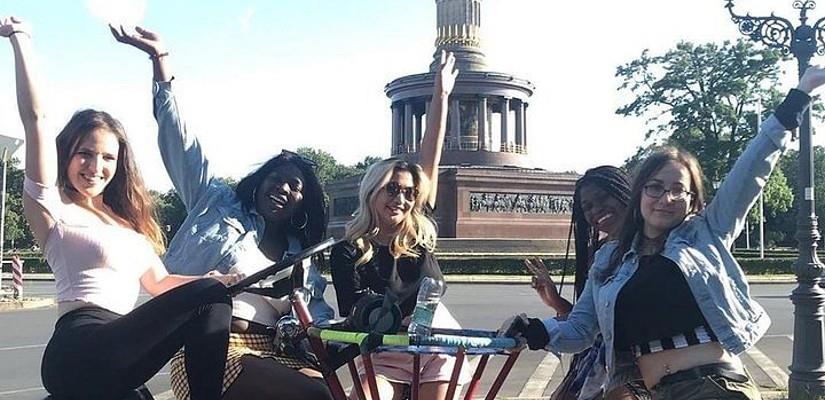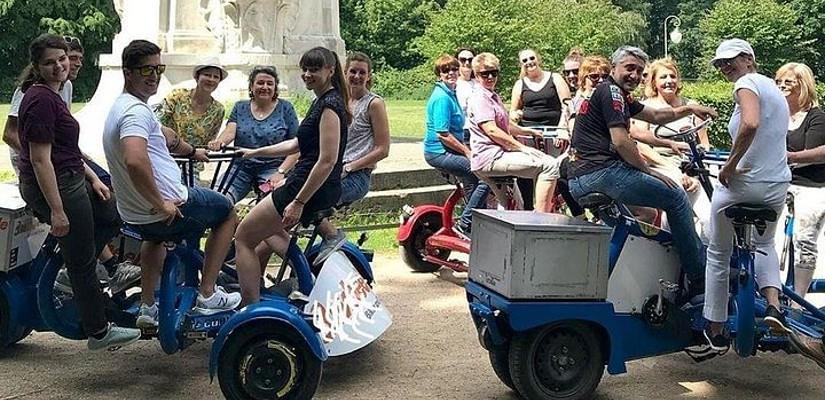 About Product
Product Code: 174392P4-B
Description
Easily and quickly reach the sights of the capital and get to know Berlin better in a relaxed atmosphere. Where should it go? To the opera, the Olympic Stadium or Kater Blau? Do you want the club night "from dusk till dawn", a Spree trip through the green, from the Tiergarten to Maybachufer, or would you prefer the quickest way from the concert to a cozy bed? Leo rickshaw offers stress-free trips with a lot of fun, comfort and guarantees the best CO2 balance.
Europe's first traffic light, First lost wall part '' peace '' graffiti, fastest elevator in Europe ''panorama point"
The area, which became known as the "Topography of Terror" in 1987, was the central location for the planning and control of most Nazi crimes. Between 1933 and 1945, the most important institutions of the National Socialist terror apparatus of the SS and police were housed here with the Secret State Police Office, the Reichsführung SS and the Reich Security Main Office.
The Gropius Bau is one of the most important exhibition houses in Europe. With well-regarded contemporary and archaeological exhibitions, the Gropius Bau has repeatedly opened up new spaces of experience and established its international reputation.
The Berlin Wall became a symbol of the division of Germany after the Second World War and also a symbol of the Cold War between East and West.
Checkpoint Charlie was one of the Berlin border crossings through the Berlin Wall between 1961 and 1990. It connected the Soviet with the American sector in Friedrichstrasse between Zimmerstrasse and Kochstrasse and thus the East Berlin district of Mitte with the West Berlin district of Kreuzberg
Friedrichstrasse is named after Elector Friedrich III. named who ruled here from 1688 to 1713. In his day, there were only fields, meadows and fields around the street - until the electoral land was sold and the construction of the suburb of Berlin began with regular streets. Until the Second World War there were entertainment palaces, theaters and the famous variety conservatory - Friedrichstrasse is the notorious entertainment mile in Berlin
Highlights
See many of Berlin's most popular attractions in a short time
A Spree trip through the green, from the Tiergarten to Maybachufer
A stress-free trips with a lot of fun, comfort and guarantees the best CO2 balance
Know Before You Book
Stroller / pram accessible
Wheelchair accessible
Know Before You Go
Please exchange your printed/digital voucher at the meeting point
Check Availability
Location & Meeting Points