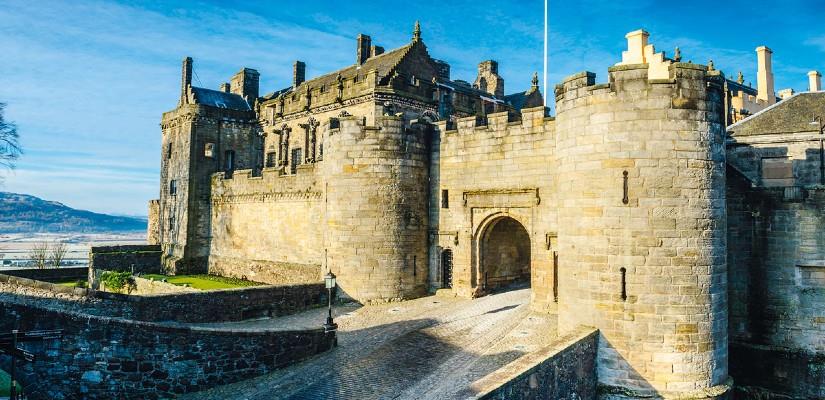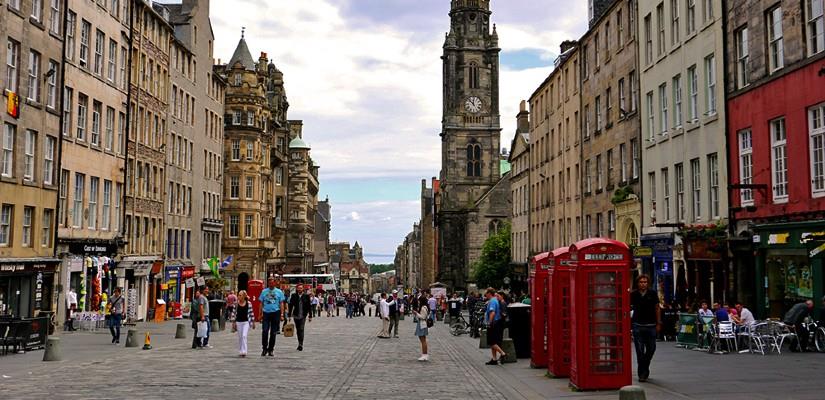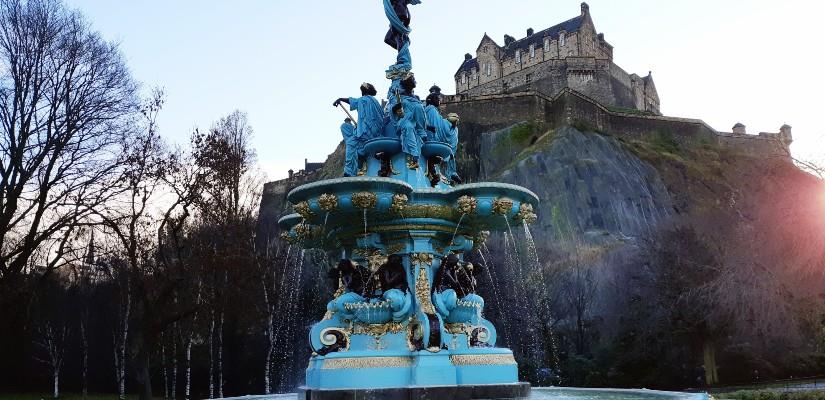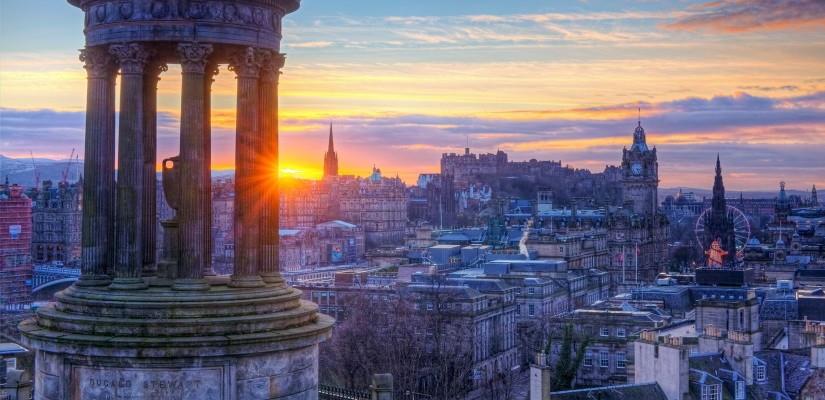 About Product
Product Code: EDGGTT-F
Description
In the "waist" of Scotland, on the southern edge of the Firth of Forth, lies the enigmatic City of Edinburgh. Born out of the tumultuous formation of volcanic crags that traverse the eastern swathes of the Lothians, and at 440 feet above sea level, towers the indomitable Edinburgh Castle rock. From here, a strong-minded garrison could successfully safeguard the approach to this rocky precipice by land or sea.
Little remains of the earliest buildings of the site; the oldest building in all of Edinburgh is Queen Margaret's Chapel, erected approximately 1090 A.D., standing quietly within the confines of the structure that later surrounded it, Edinburgh Castle.
Come on a tour with us to discover the innumerable secrets buried within the myriad of tenements and dark closes of Edinburgh's Old Town & Royal Mile, surrounding the Castle. Built on centuries of struggle and shaped by the most extraordinary – and daring – of peoples, the historic sites and old landmarks that punctuate Edinburgh's magnificent skyline and Royal Mile are brought to life on this Old Town Walking Tour. Unexpected curiosities and hidden places of peace abound in these amazingly well-preserved streets of stark contrasts.
Your guide, one of Stuart Usher, Richard Usher or Dr Alison Duncan, can illustrate how Edinburgh followed the usual pre-requisites for a medieval city, boasting a Castle, Burgh and Abbey. And then how it progressively encapsulated the ensuing centuries of turmoil in this eclectic array of timber-framed houses, monuments and markers to the good, the bad and downright ugly. Saunter by churches, pubs, museums, gardens, shops and more! The topsy-turvy nature of the Royal Mile & Old Town is simply NOT to be missed in its exciting and chaotic array.
Learn about the real-life character who inspired "The Strange Case of Dr. Jekyll & Mr. Hyde", stop by the congenially quaint coffee-house which once served as a retreat for many a budding-writer, most notably J. K. Rowling and Alexander McCall Smith. Then see and visit the High Kirk of St. Giles, now widely known as St. Giles Cathedral (and find out who was responsible for its name-change). Meander down the Castlehill and Lawnmarket, observe the change in street levels from the Royal Mile to the Grassmarket, the High Street of the Royal Mile, and see the ogee- domed turrets and elegant chimneys of Edinburgh's school for "Fatherless Bairns".
Highlights
See world-famous National Galleries of Scotland
Visit inside the beautiful St Giles Cathedral
Explore the ancient burgh of Edinburgh
Know Before You Book
Children must be accompanied by an adult
The tour is not wheelchair accessible as there are some steps
Please wear comfortable shoes as moderate amount of walking is involved
Know Before You Go
Please exchange your printed/digital voucher at the meeting point
Check Availability
Location & Meeting Points
Operated By :
Edinburgh Guided Tour