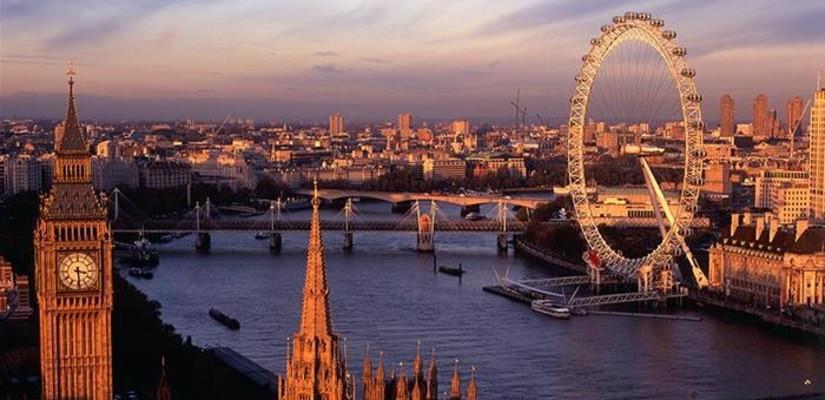 About Product
Product Code: LEO-V
Description
The lastminute.com London Eye offers breathtaking views of London from high above the River Thames. See Big Ben towering above the Houses of Parliament, and follow St. James Park as it sweeps down to Buckingham Palace. Is the Queen at home? You'll spot the flag flying if she is. A Standard London Eye Ticket experience on lastminute.com lasts for approximately 30 minutes, the time it takes for the London Eye to revolve completely. Relax in one of the 32 high-tech glass capsules and enjoy the London skyline at your leisure. We offer the best discount on our London Eye Package.
The London Eye 4D Experience
The lastminute.com London Eye 4D is a groundbreaking 3D film with theatre effects, such as wind, bubbles, and mist, to make the 4D. The film itself is a touching story of a little girl in London with her father. Her view of famous London landmarks is obscured by people and traffic, but a seagull draws her attention to the lastminute.com London Eye and her visit finally gives her an amazing view of the city. Colourful parties inside the capsule, a time-lapse of the lastminute.com London Eye day and night, and a spectacular firework display all add up to an emotional and entertaining experience; the perfect prelude to the lastminute.com London Eye itself.
Please note: all standard ticket guests wishing to see the 4D Experience would need to join the 4D entrance queue with their tickets 45 minutes prior to their booked time.
The London Eye Guide – the official app for the lastminute.com London Eye
Available to download for free, this app has been designed to enhance your experience and give you an alternative 360⁰ view of London. The London Eye Guide will show you more than the eye can see! Discover the history and fascinating facts behind London's amazing skyline. Tap on any hotspot you discover to find extra information, reviews and directions, and make this app your must-see checklist for the rest of your time in London! The app is available in English, Spanish, French, Italian, German and Mandarin.
Highlights
Unrivalled views of London from dizzy heights of 135 metres
Spectacular views of Big Ben, Buckingham Palace, St Paul's Cathedral and more
Enter one of 32 high tech glass capsules for a 30 minute ride
London looks spectacular in the day and the night
Thrilling 4-D experience
Inclusions
30 Minute Ride in a High Tech Glass Capsule
Fast Track Ticket (For selected options)
Know Before You Book
The 4D Cinema experience is temporarily closed
All standard ticket guests wishing to see the 4D Experience would need to join the 4D entrance queue
Children must be accompanied by an adult 18 years or over
Know Before You Go
Please exchange your voucher (printed/digital) at the meeting point
Check Availability
Location & Meeting Points
Operated By :
Golden Tours