Top Things To Do
View all things to do in Berlin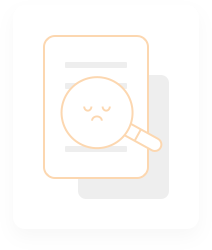 No Result Found
We couldn't find any search results.
Explore Berlin: Tours, Attractions & Activities
While the locals might have moved on from the past, the scars of war are still visible on some of the most iconic monuments. Sections of the Berlin Wall, which divided the city for nearly three decades, still stand today. There are also plenty of world-class museums documenting life under both the Nazis and the Soviets.
For visitors, today's Berlin is mostly sought after for its vibrant cultural life. In the early 2000s, cheap rents, widespread squatting and alternative economies in the face of the city's financial woes gave rise to a generation of home-grown creative types; even former mayor Klaus Wowereit described his city as 'poor but sexy'.
Gentrification and rising house prices have begun to challenge that. But Berlin still boasts thrilling street art, resident artists of all disciplines, and a strong music scene befitting the one-time home of names such as Lou Reed, David Bowie, Nick Cave and Iggy Pop.
From a tourist perspective, Berlin remains relatively inexpensive – moderate budgets will suffice to eat, drink and sleep well here. The city also offers a kaleidoscope of different culinary cultures, so you can dine on Vietnamese, Japanese and Turkish food as easily as German. The city's large Turkish community has earned the trendy district of Kreuzberg the nickname 'Little Istanbul'. Legend has it the doner kebab was born here, and takeaway shops selling it can be found on almost every street corner.
With its global gastronomy, stormy history and vivacious subcultures, Berlin is unrivalled in its ability to entertain, asking only one question of its visitors: when are you joining the party?
Frequently Asked Questions about Berlin
The warm season lasts for 3 months, from June to August 9, with an average daily high temperature above 73.6°F
The hottest day of the year is July 25, with an sweltering 108.68°F.
The cool season lasts for 3.8 months, from November 17 to March 9, with an average daily high temperature below 45°F.
The coldest day of the year is December 24, with an average low of -50.62°F and high of -40.4°F.